Introduction

Specification

Features

Our Service
GI Cable trunking gets market recognition and acceptance constantly. XK can offer you competitive price as a professional manufacturer.
Cable tray bend used for connecting cable trays when transform branch. It has horizontal, vertical, straight, reducing bend etc and including elbow bend, tee bend, cross bend.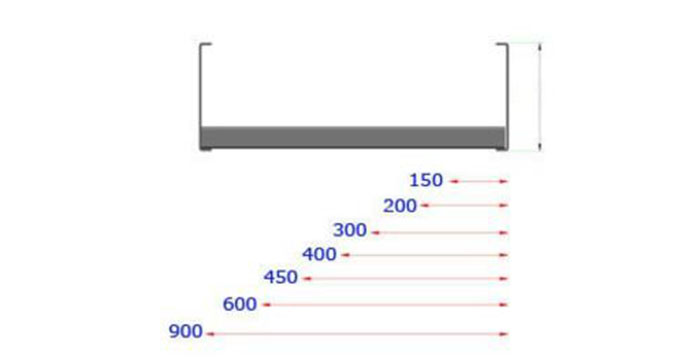 Type

W (mm)

H(mm)

L(mm)

XKS-50

50

50-200

2000-6000

XKS-100

100

50-200

2000-6000

XKS-150

150

50-200

2000-6000

XKS-200

200

50-200

2000-6000

XKS-250

300

50-200

2000-6000

XKS-300

500

50-200

2000-6000

XKS-450

700

50-200

2000-6000

XKS-600

1000

50-200

2000-6000

Other sizes are available according to your requirements
Material

Carbon Steel Q195 Q235

Stainless steel 201/304/316/316L

Application

Suitable for telecom cable device

Thermocouple cable and other control cable device

Universally used in telecom industry

Any environment that need to be closed

Loading Test

XK GI Cable Trunking meet the standards requirements of IEC61537 and NEMA VE-1

Packing Way

Standard export packing or upon requirements
-- XK GI Cable Trunking are easy to install and can be mounted on walls by using brackets.

-- XK GI Cable trunking with cover sections to prevent ingress of dust and liquids.

-- Cables can be easy to exit or enter through top or bottom of XK GI cable trunking .
1. Provide you the most HOT items towards your market.

2. Supply the samples of XK products for reference.

3. Let you know the process from production to loading for your order.

4. Manufacture products accordance with your requirements.