Introduction

Specification

Features

Benefits and Services
XK HDG Perforated Cable Tray is designed for lightweight handling, installation and long corrosion resistance.
The HDG Perforated Cable Trays offer good ventilation to cables, are generally usedfor moderate heat generating electrical or telecommunication applications.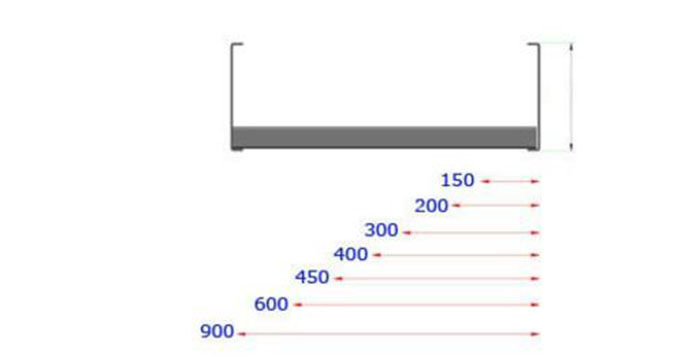 Type

W (mm)

H(mm)

L(mm)

XKS-50

50

50-200

2000-6000

XKS-100

100

50-200

2000-6000

XKS-150

150

50-200

2000-6000

XKS-200

200

50-200

2000-6000

XKS-500

500

50-200

2000-6000

XKS-600

600

50-200

2000-6000

XKS-800

800

50-200

2000-6000

XKS-1000

1000

50-200

2000-6000

Other sizes are available according to your requirements
1.High strength, strong enough to withstand short circuits. Provides strength, rigidity without additional hardware.

2.Flexible, easy and fast installation. Design allows cable exit or entry at any point.

3.Various hardware accessories available to fix, support and install.

4.Low cost, special model, convenient installation and ventilation.

5.Energy saving, light weight, wide range of sizes.

6.Easy for line check and cleaning, maintenance.

7.Safe smooth edge design to protect cable.

8.Fireproof, moisture proof, anti-corrosion.

9.Excellent heat dispersion.
Benefits you get
1.high quality - coming from good materials and techniques.

2.lower price-- not cheapest but lowest at the same quality.

3.good service--satisfactory service before and after sale.

4.delivery time--30-45 days for mass production.
Services we offer
1.Provide you the most HOT items towards your market.

2.Supply the samples of Xiaokai products for reference.

3.professional design team and sales department for your services.

4.7/24 service for you, all the question will be deal within 24 hours.

5.Produce products according to your specification.